Our massive tent & awning display here at Devon Outdoor and The Camping and Kite Centre are now OPEN!
Tent & Awning Display:
Come and field test our selection of branded tents, caravan and driveway awnings.
We erect a wide range of styles, types and sizes, so that you can walk around and make the correct choice.
As a family business, we have first hand experience of our stock. This enables us to offer friendly and helpful service and advice.
---
Vehicle/Driveaway Awnings:
Our branded vehicle awnings are suitable for most vehicle makes including VW and Bongo campervans as well as motorhomes and coach built motorhomes.
---
Inflatable Air Awnings and Tents:
Quick to erect and put up, these modern awnings and tents save you time, while still giving you the reliability and space you need at a price for all pockets.
Hassle-free pump up, we erect our inflatable tents & awnings at the beginning of the season and they remain in place through all weather conditions. Come and see brands such as Vango, Kampa, Outwell, Outdoor Revolution and Coleman.
---
Pole Awnings and Tents:
But it's not all about air! We continue to see a good range of poled products at prices to suit all pockets so take a wander around our selection of pole tents and awnings, and make an informed decision.
As a family business, we have been camping in a variety of tents with families of all ages. We can advise on what is best for you.
---
Barnstaple: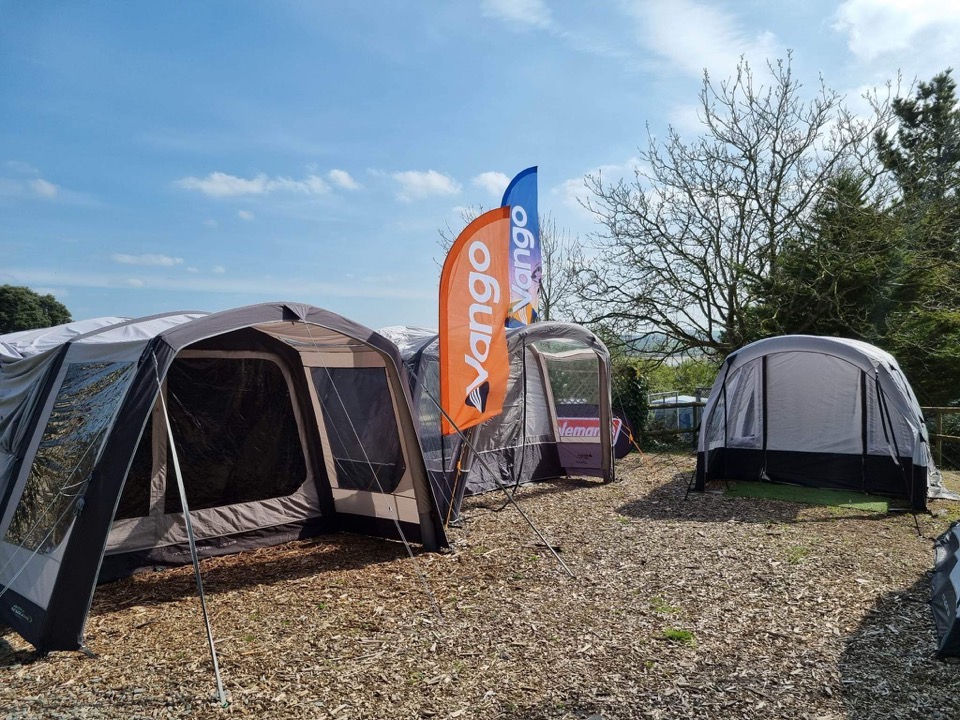 ---
Wales:
Make sure you plan a visit to see us soon. There's free parking at both our stores plus a restaurant on site too so well worth making the trip!
We look forward to seeing you at our tent & awning display soon!