Save yourself a trip to the NEC because we are pitching a selection of our caravan and motorhome awnings for a special pre-season awning event on Saturday 8th & Sunday 9th February.
We will have erected awnings on display from leading brands including Vango, Outdoor Revolution and Kampa.
Be amongst the first to see the brand new Vango Tolga and Magra Driveaway awnings
Check out the Movelite T1 and T2 from Outdoor Revolution
Take a look around the Kampa Dometic Rally Air Pro 260 and the Club Air All Season 390 caravan awning – both new for 2020
We have stock of inflatable and poled awnings and a range to fit anything from a VW style van to a large caravan
Seasonal and permanent pitching caravan awnings to order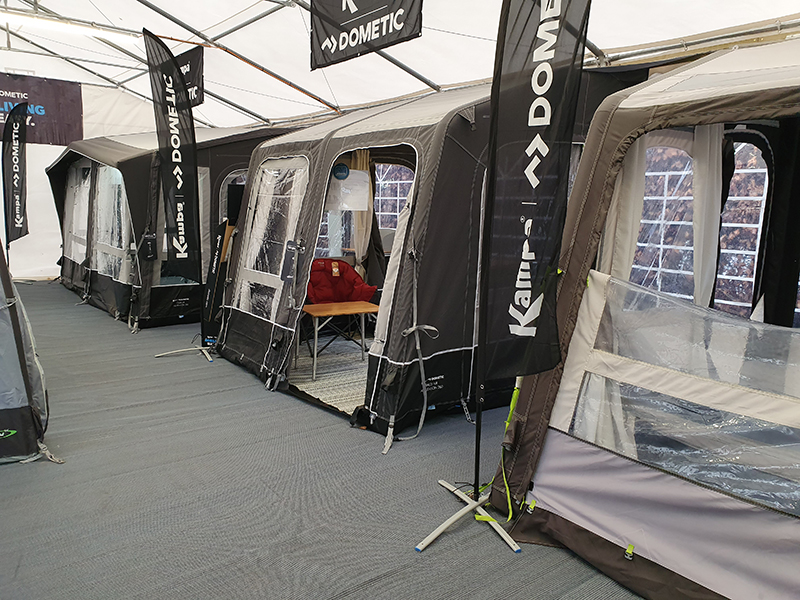 Come and enjoy our special Pre Season Awning Event weekend and speak to one of our experienced team.